Directories do just that…..direct. An effective directory sign is an important part of your company signage. Directories can be both interior and exterior, but are more commonly found inside of buildings with multiple tenants. Materials for directories are many and varied and can be both illuminated and non-illuminated. Touch Screen directories are become more common, as well. Suite signs are also an important way-finding and identification sign medium. As important as directories, suite signs can be fabricated from a variety of interesting and cutting edge materials.
Braille Signs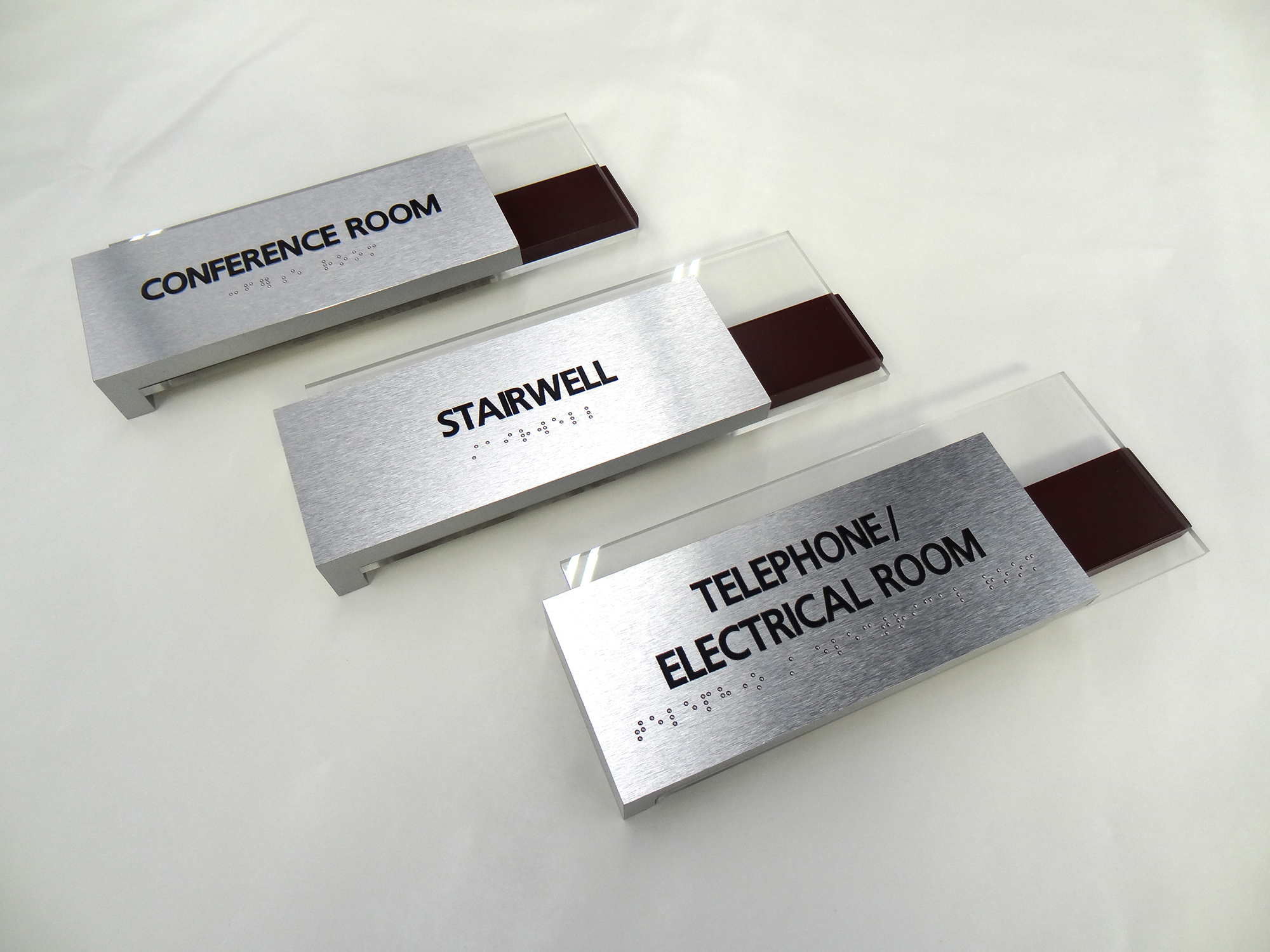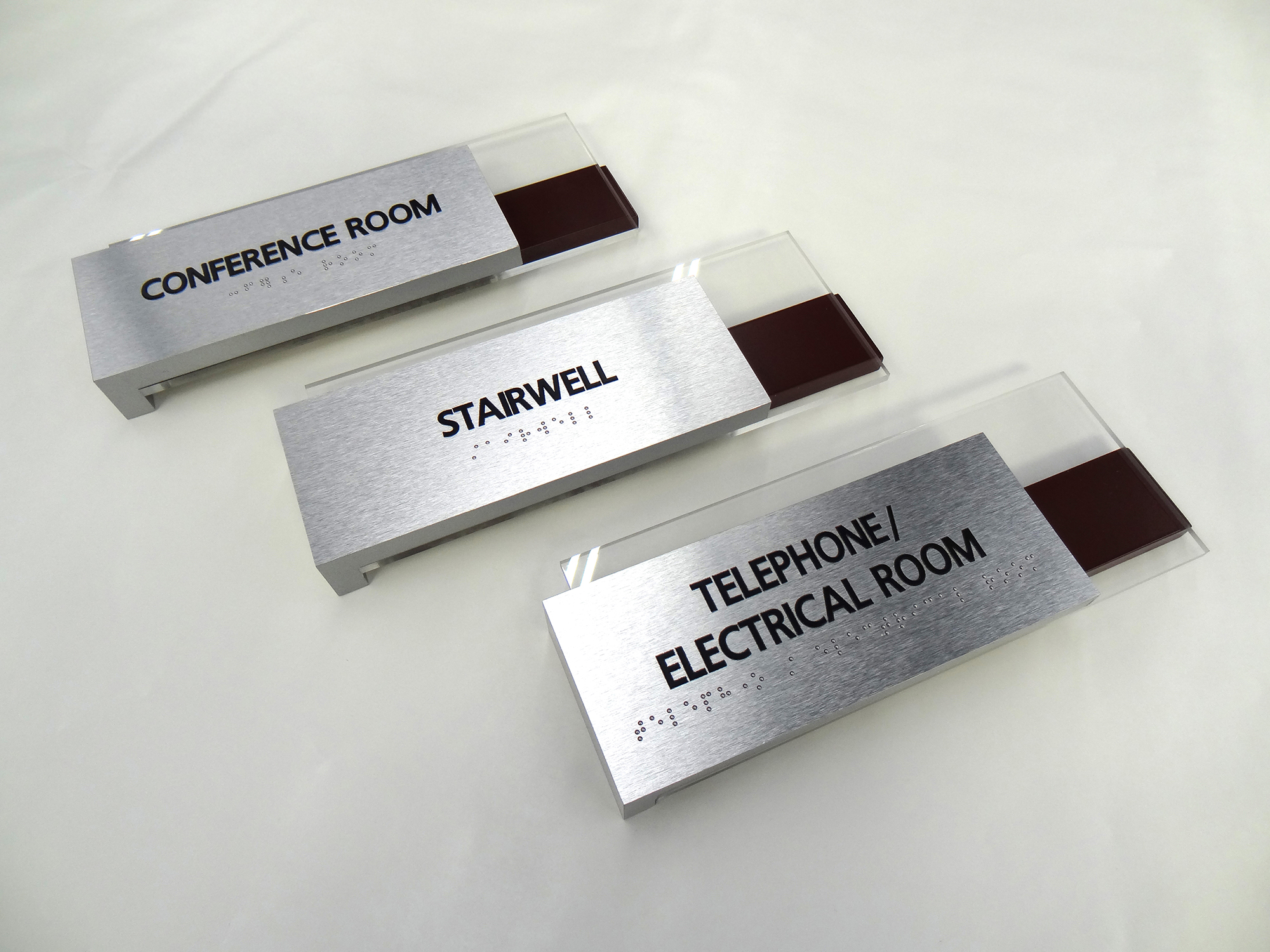 Changeable Systems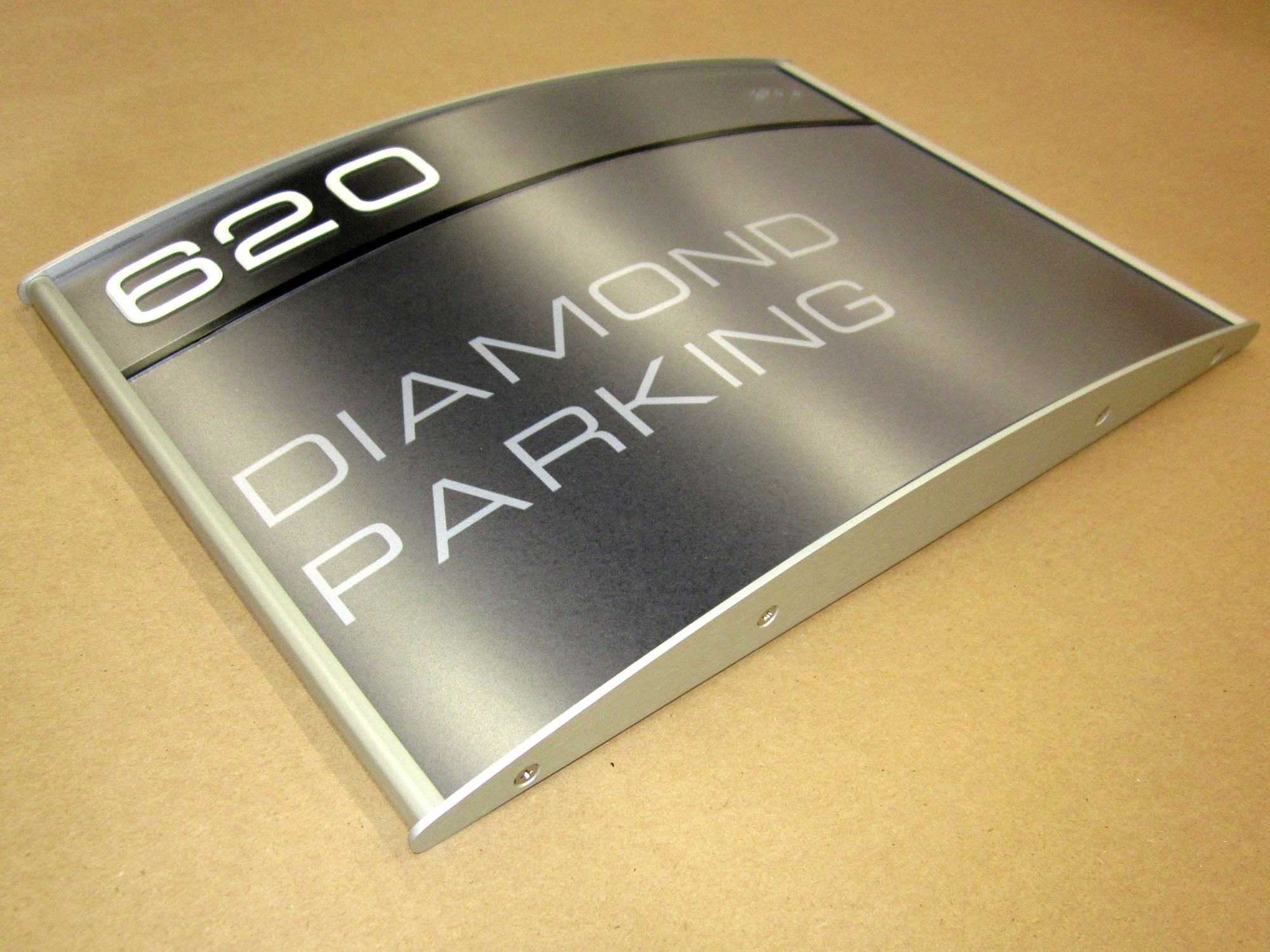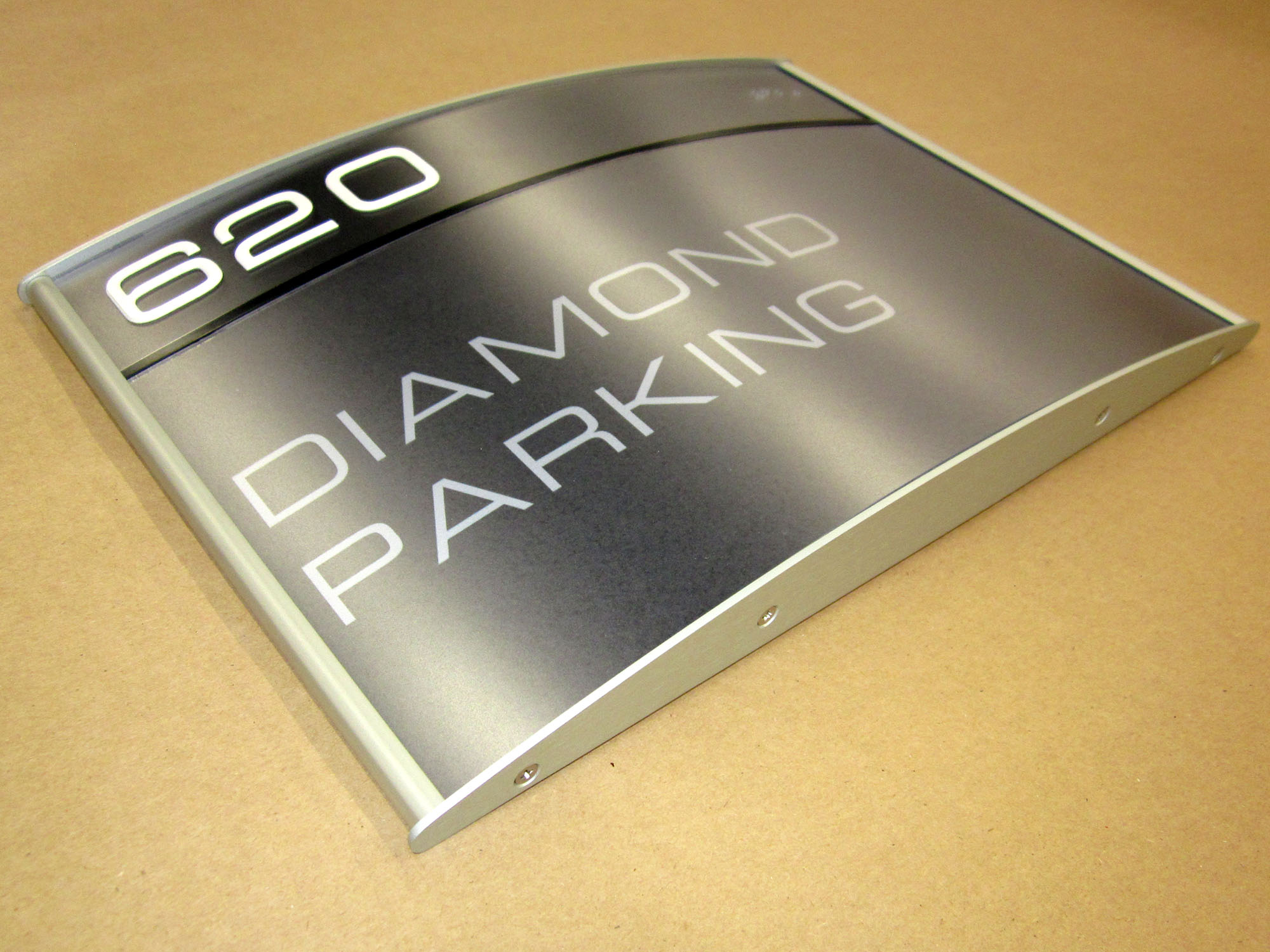 Stand-Off Systems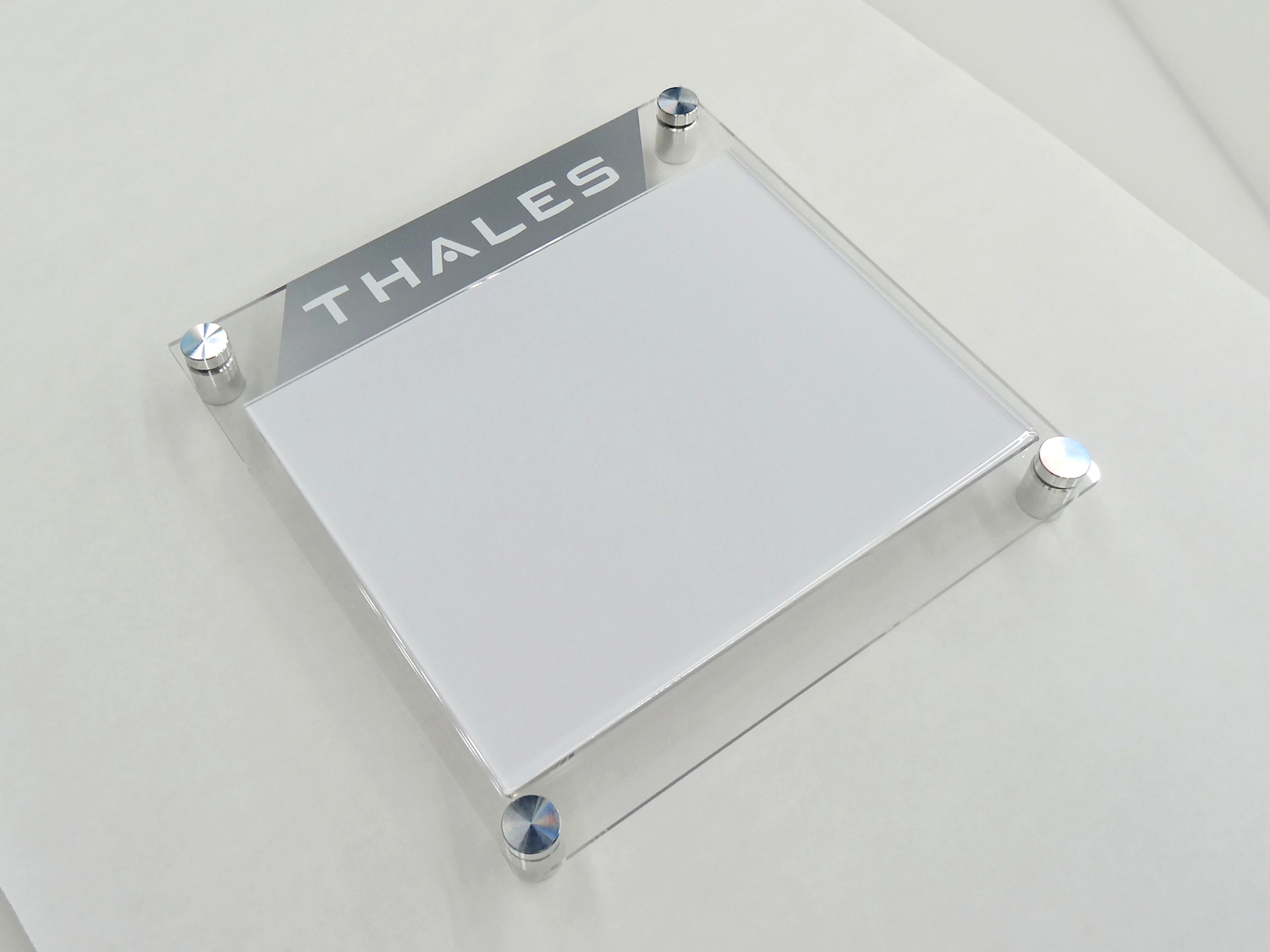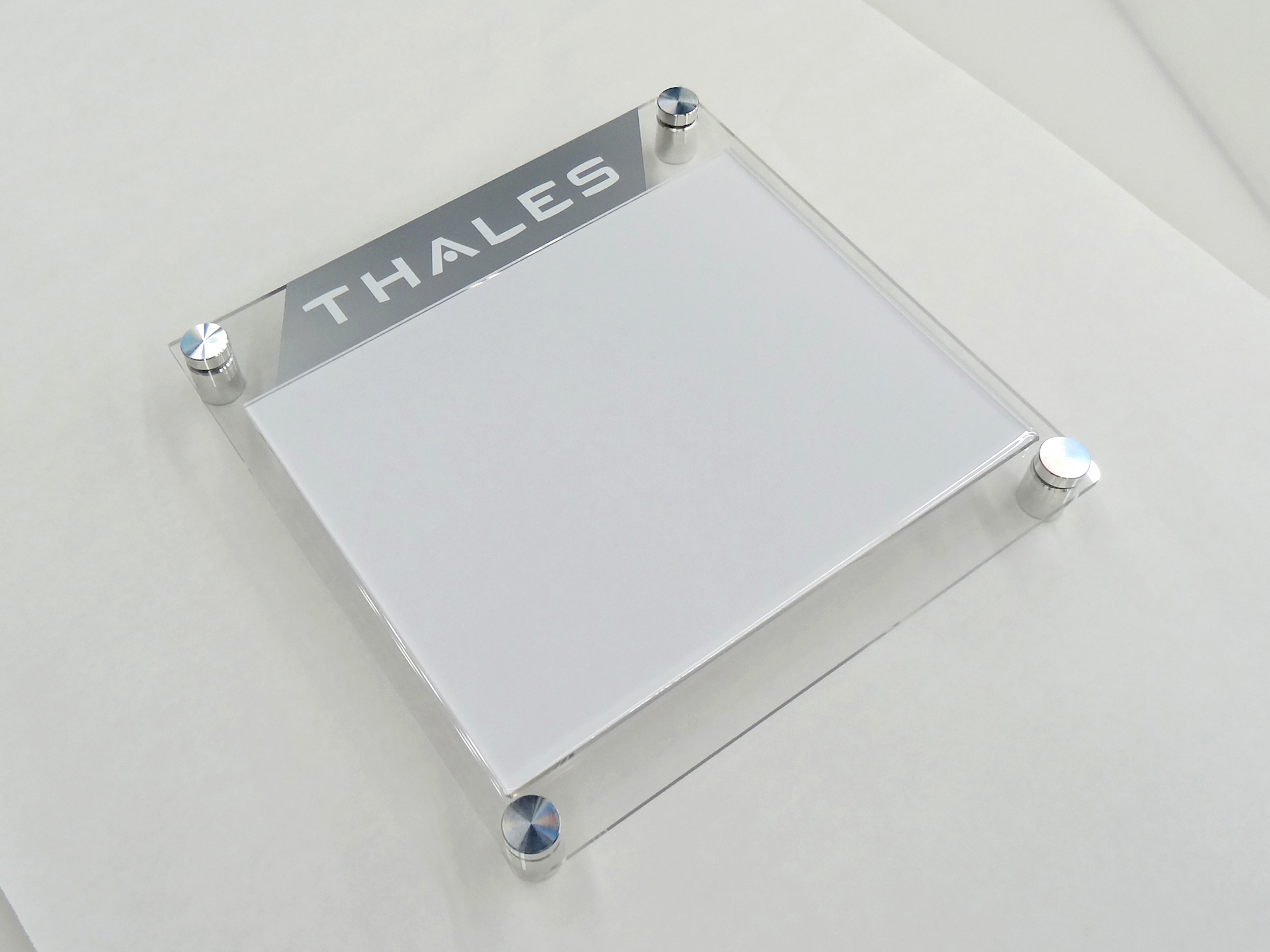 In theory, all suite signs that carry a room identification number need to have Grade II Braille and raised lettering to identify the room, referred to as Braille Suite Signs. The braille component of the suite sign can be combined with other sign materials to create an attractive, functional image. The tenant or company name does not have to be in braille as the use of vinyl lettering is appropriate here.
Clients are always looking for easy changeable systems for both directories and for suite signs. There are a plethora of "changeable" systems available today ranging from electronic Touch Screen systems to vinyl applied to directory strips and tenant panels. Some systems allow you to simply print the information you want onto paper and slide it into a flexible frame. Costs are very much minimized with this type of system.
If you require an upscale looking suite or directory sign, look no further than an acrylic stand-off system. The base of this type of sign is typically ¼" acrylic in white or clear (other colors are available). Vinyl lettering is then applied to tenant inserts. This allows for easy tenant changes at minimal cost, while still looking professional and fresh. The tenant or directory panels are typically mounted on a wall using brush aluminum stand-off to give that finished professional look.