Sitting in traffic, jamming out to your favorite tunes while observing the cars passing might not be the time when you are expecting to make a discovery such as where to get your nails done next, or who is the best exterminator around. However, thanks to vehicle lettering, cars, and trucks painted with advertisements may be one step ahead of the game – they let neighbors and fellow drivers know what they have to offer without bothering with email blasting or radio ads.
Benefits of Vehicle Lettering
Vehicle lettering is a way for companies to advertise in a cheap and convenient way. They are also avoiding dealing with billboard regulations while getting a bang for their buck. Here are a few more awesome benefits of vehicle lettering:
Get the word out about your business.
It is far more inexpensive than other means of advertising.
People will think that their neighbors use your business too, which helps create a positive brand image and trust.
What is Vehicle Lettering?
Vehicle lettering is different from a partial or full wrap, but it still involves adding an image onto a company vehicle. However, vehicle lettering typically involves less space on the car (or truck) than a wrap requires, which either covers the entire vehicle for a full wrap or part of it for a partial wrap.
Unlike wraps, vehicle lettering usually begins to wear off in about a year. The two are similar because both use vinyl adhesives that expertly stick onto any vehicle, look like paint, and do some extra marketing while you are finishing up some errands.
4 Simple Tips for Great Vehicle Lettering
Here are 4 straightforward tips to creating awesome vehicle lettering advertisements.
1. Keep It Simple
Photo Source: Graphic D-Signs
Nobody has time to read a list of bullets or long paragraphs when their eyes should be on the road! A concise message or image does the quick trick of getting the word out.
2. Use the Space Efficiently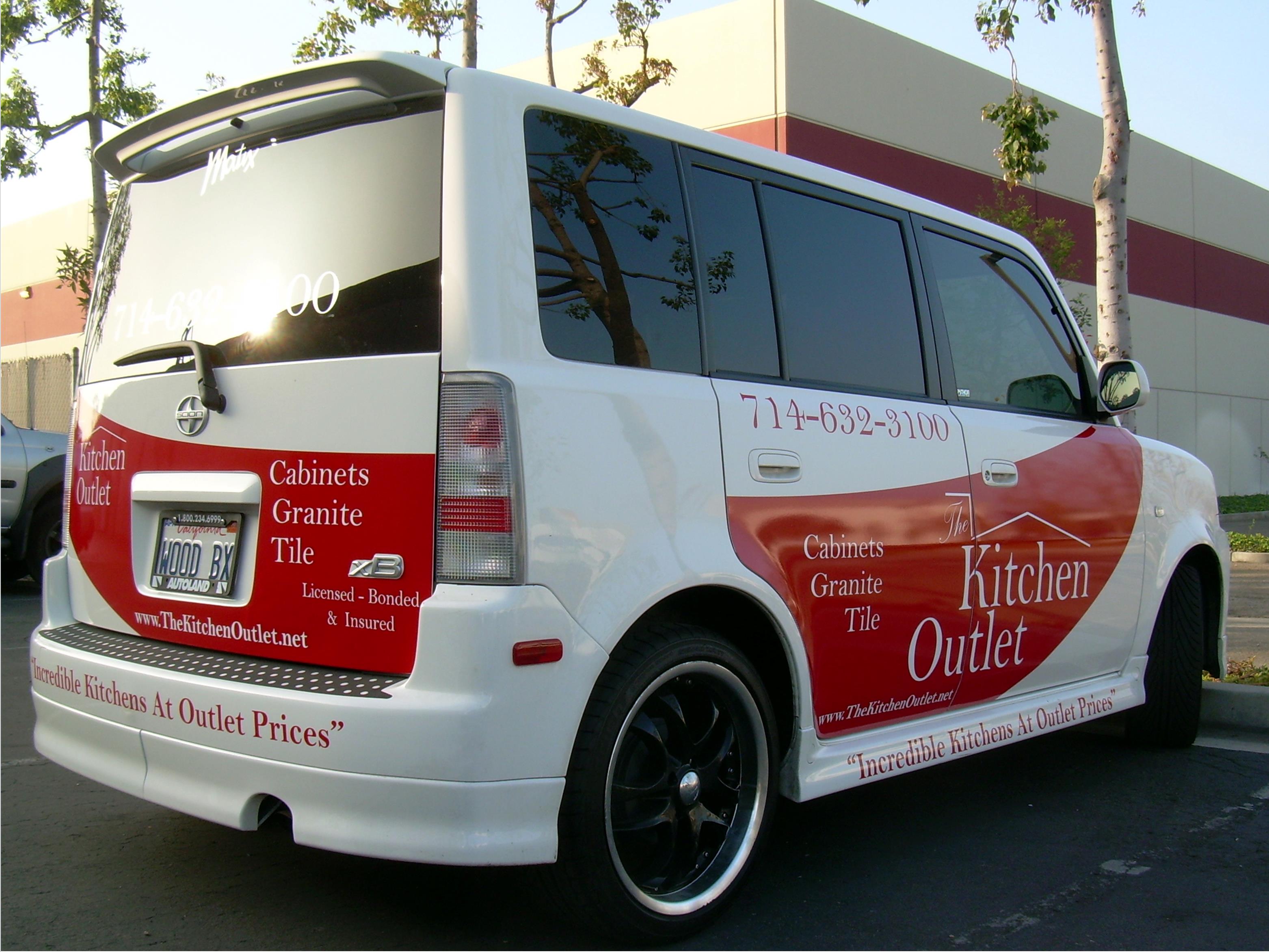 You have space! Why not stretch a moving advertisement from bumper to bumper? With a larger advertisement, people are more likely to see and remember it.
3. Get Creative with Font & Color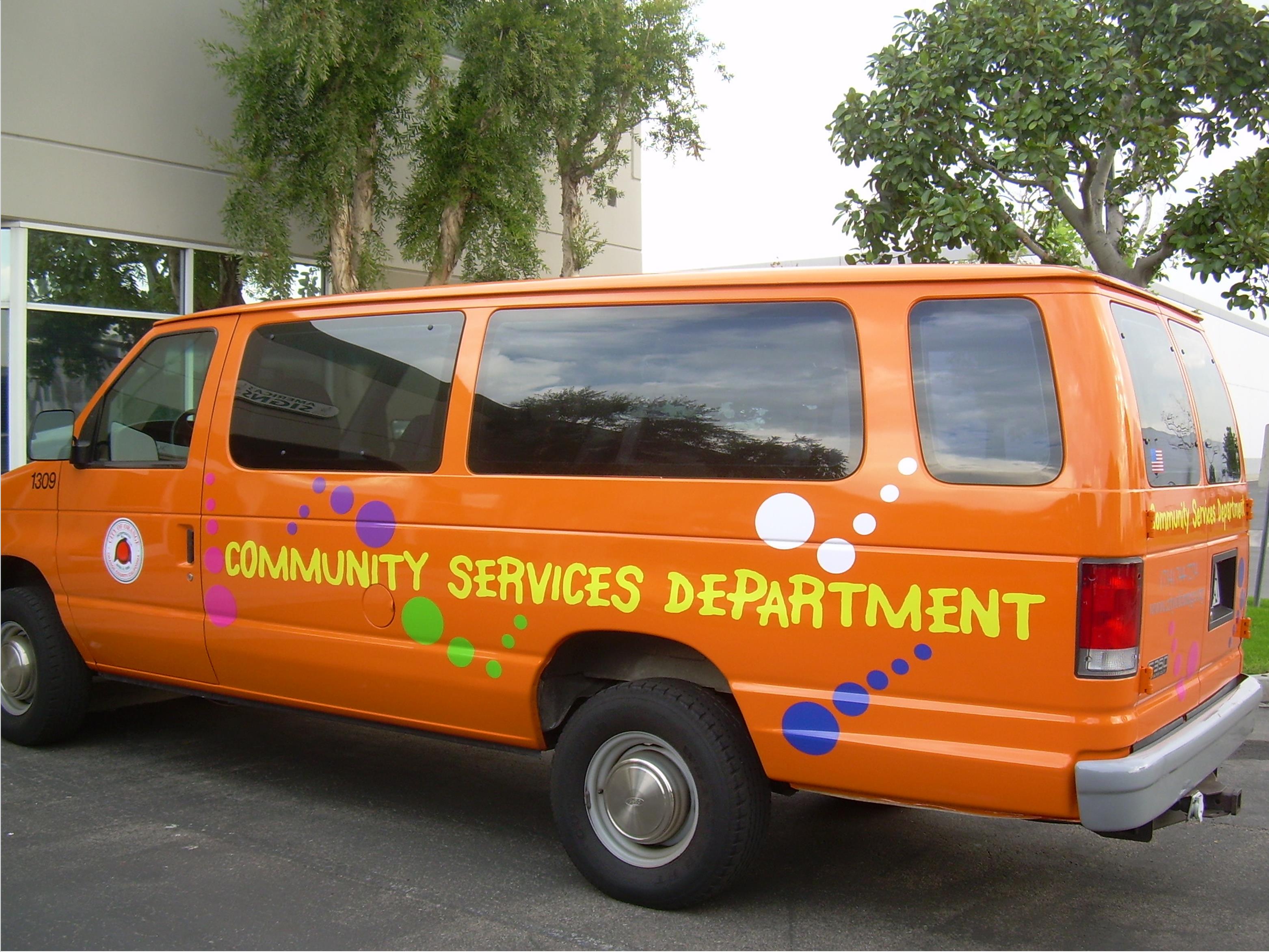 Stay consistent with your brand's colors, and create an image that will shine. The more colorful an advertisement is, the more eye-catching it can be. By having an interesting design, you are more likely to capture people's attention.
4. Have a Clear Call-to-Action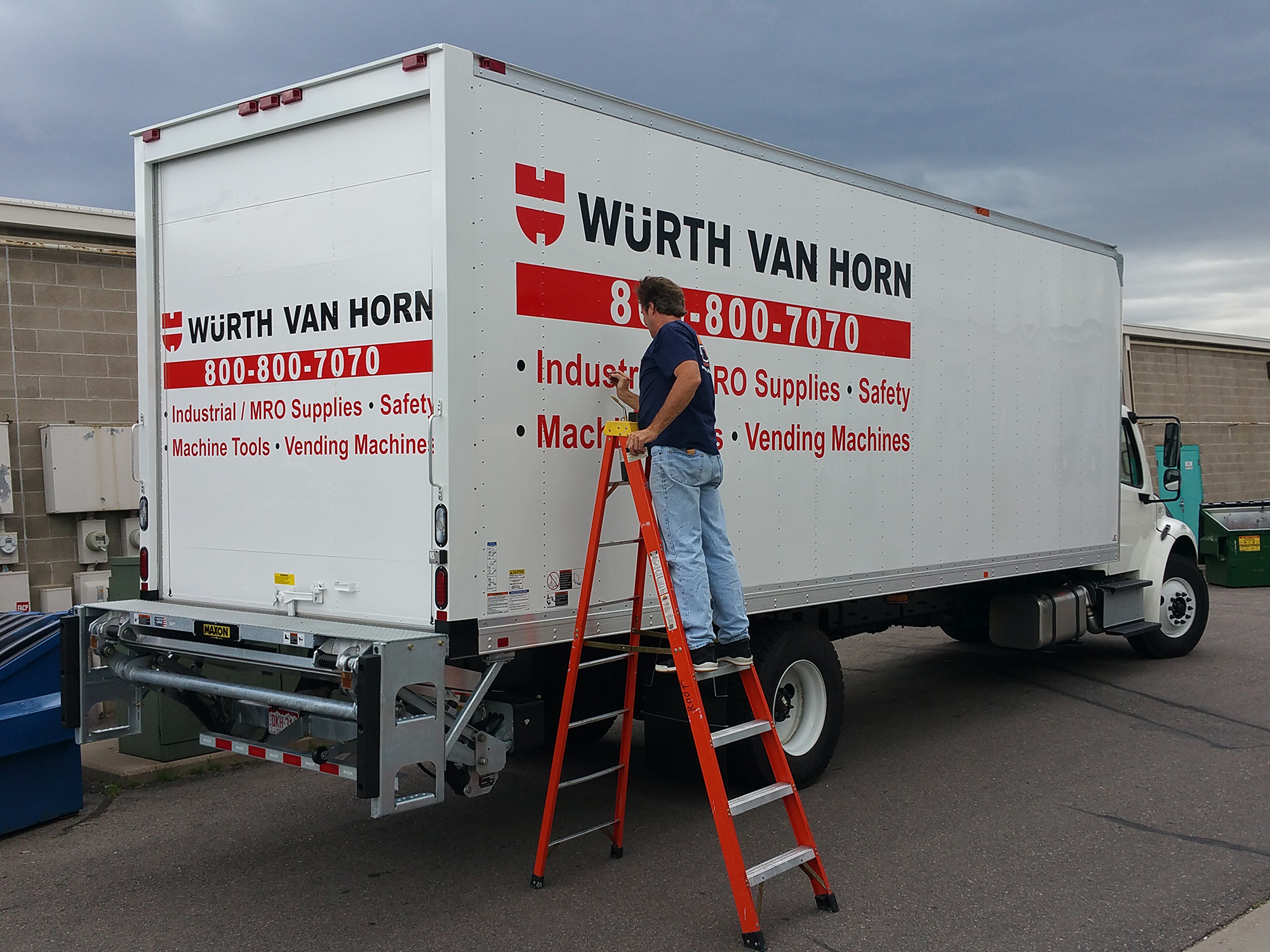 Again, a clear message with a phone number or email address will allow drivers or passengers to simply jot down or call for further inquiries. There is no need to write lengthy messages on any vehicle when it is easier for someone to pick up and call!
Overall, vehicle lettering lets you be creative by styling your vehicle in any way you wish to. It is an easy, simple, inexpensive, and fun way to add color to the roads while increasing brand awareness by milestones!