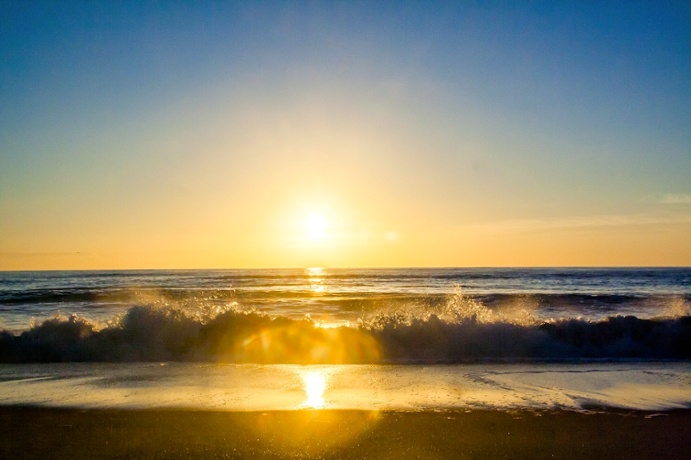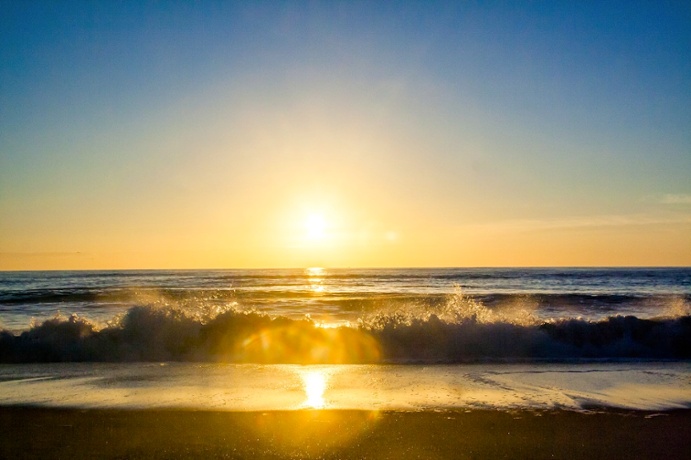 Lana del Rey's hit single scorched the charts when it was released over three summers ago on June 22, 2012. Now, you can't go through the sunny season without hearing "Summertime Sadness" taking over the radio. People sing and dance to the hypnotic sway of the melody, fueled by the sounds of its sunlit spirit, but more recently, listeners are also crying. The message of this song now rings true; we are all feeling a little end of summertime sadness as we see the heat of Summer being sizzled out by the shadow of Fall. School is back in session and employees are returning to work.
However, just because the sun sets on another wonderful summer does not mean we still can't have a little fun in the office as well. Here are some tips to keep you dancing with joy while still being at work:
1. Be Productive
It has been proven that those who are successful at what they love are happiest. Just because you are at work doesn't mean you have to be sad. Take on your tasks with gusto and use your personal talents to shine like the sun! Soon, you'll find that your boss is smiling on you with favor, and when he's happy, you'll be content as well knowing you made a difference at work. Still a bit of a procrastinator? Try these helpful hints to maintain progress:
Make a list: Creating a To-Do list complete with deadlines and steps will help you stay on top of your agenda without having to stress over time management. You may even find that you have more free time than you thought, so you can kick by the pool and sip on a margarita after you submit your project proposal.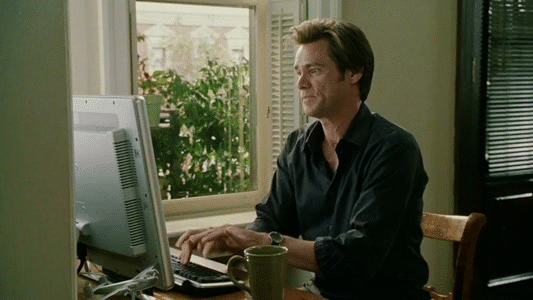 Scan emails: Staying in contact and communication with the office while at home may seem undesirable, but it will also reduce tension. By keeping in the loop, you'll feel prepared going into the office each day. However, to make sure you aren't swamped with messages, create a separate email account for distracting junk mail and advertisements, and that way your work email is filled with just the essentials.
Head in early: The last thing you want to do before heading into work after summer is the thought of going in early. However, that transition from play to work may be difficult. By heading in maybe 30 minutes early, you can once again become acclimated to your environment, get all your social media browsing out of the way for the day, and become more accomplished (and less stressed) when it comes to heading back home.
2. Make Work Day a Fun Day
Going into the office won't seem like such a chore if you have a good time while you are there. Try out these helpful hints to make work more inviting
Decorate: Make your office visually appealing by decorating it with personal pictures and fun or humorous supplies. You'll be more relaxed and comfortable feeling at home rather than in your grey cubical.
Make Friends: Even the most horrible day on the job can be made better with your own support crew. Having someone to share lunch with, or even just a laugh every once in a while, can make you motivated, and even excited, to go into work. When you punch in every day, it'll feel more like a social gathering rather than a weekly grind.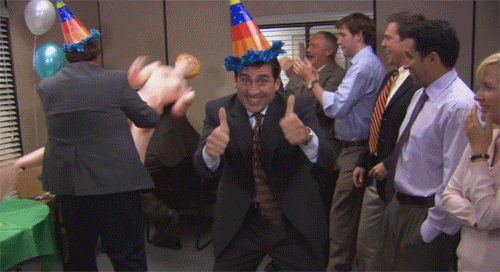 Plan Events: Try something more than just casual Friday and plan an event for your firm's branch. Make a friendly, themed competition against the floors in your building or have a monthly potluck on the grass for lunch. Give out awards and raffles. Hit up a bar Friday evenings with your buds or throw a random party in the office. You don't need to wait for a holiday to enjoy your company's great staff and success. Letting off a little steam will insure fun in the moment and higher employee satisfaction as well as loyalty in the long run.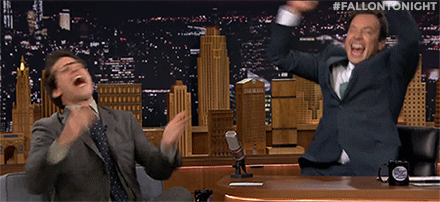 3. It's almost Friday!
If nothing else, keep the promise of a fulfilling weekend ahead of you. Plan something for your next day off to fuel you through the next few days of work. With something exciting on the sunny horizon, you'll be more productive and more accomplished when it finally comes time to play once again.
Don't let the end of summer keep you from singing your favorite tunes. Turn that frown up-side-down because you are what you make yourself at work, so be the best you can be. The number one way to have a good time is just to be positive, and I guarantee the fun will follow.
If you have any more questions or comments about adding fun into the recipe of work at your office, contact America's Instant Signs or call 800-305-1105.