Located at 4945 East Hunter Avenue, Mode Distributing serves the western United States as a home appliance distributor. Selling through reputable showrooms that display the products, this company handles upscale, luxury and chef-quality kitchen appliances from AGA, Lynx as well as Heartland (among other brands). When it came time to add painted PVC exterior building letters for Anaheim, CA, professional venues, the company's management team contacted America's Instant Signs.
Integrating Dimensional Lettering into a Façade Signage Setup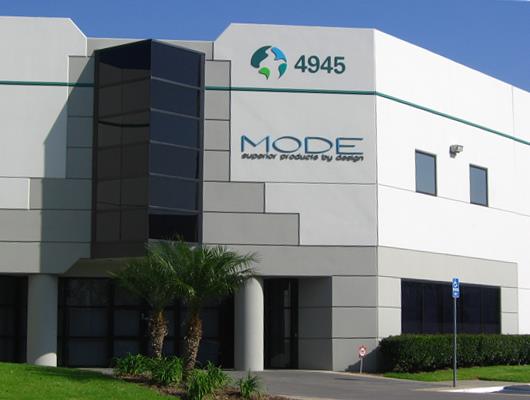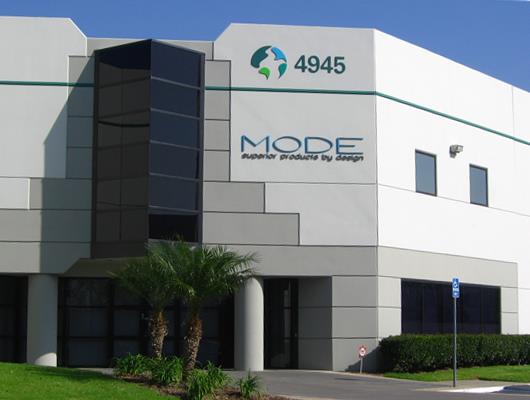 When we conducted our site survey, we learned that the company already had a logo as well as the building number that they liked. We were to add the lettering that identifies the name of the business as it is stated on the website. We manufactured painted PVC letters that stand out and feature the easy-to-recognize font of Mode Distributors. Doing so called for the expert color matching of the blue hues. The latter are part of the logo above the company name as well as of the name itself.
Working with Existing Signage is More Common Than You Think
Our professionals frequently design signage products for venues where others are already installed. Sometimes we handled the other markers, and sometimes we did not. It does not matter who the original sign maker is, when we add additional products to your exterior or interior, they need to look good and blend in perfectly. Here is how we do it.
Perfect color match. When we add new signage, it must match the other signage components' colors. The one exception would be when the already existing sign is badly weathered and would not allow us to display the company's colors properly. In this situation, we consult with the client and ask what color we should match.
Complementary size. The signage components must complement each other's looks. This calls for an appropriate size. If we make the sign too small or large, it no longer fits in with the overall look of your exterior signage. For this reason, we take plenty of measurements to ensure a harmonizing appearance.
Matching finish. If the logo has a satiny finish, the lettering that displays a glossy finish may seem to be out of place. While this sometimes works as a visual counterpoint, more often than not it simply does not match. We take great care not to let this happen.
Choosing Dimensional Letters Makes Sense
Dimensional letter building signs for Anaheim, CA, are getting more common. Company owners are moving away from channel letters and lightbox cabinets simply because of the customization that these letters afford them. In some settings, dimensional letters have always been the preferred signage solution. Examples include office buildings and the venues of certain service professionals.
Select the material of your choice and then consider the color scheme. For those with a penchant for dramatic displays, it makes sense to select foam as a primary signage material and then add an acrylic or metal laminate. It is a lot more budget-friendly to manufacture dimensional letters from foam than it is to commission the same signage product from metal. Call us today for more information on this signage product and to start your order.